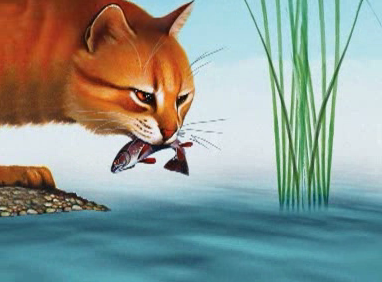 Who are you? Don´t you know we don´t allow kittypets into Riverclan?...
Your not a kittypet? You sure don´t smell like one!
Well, if you would like to join my clan, I´ll have you know, we are successful and prideful - especially of our huge stock of fresh-kill!
Care for fish?