Feedback Pirater NOT Compte Facebook or twitter Sans Logiciel: ways to get into
There are many reason why you should hack someoneís facebook bank account. Though the course of action to compromise is not easy intended for normal men and women but strategies you can comply with to do so. For instance:
Guess the very password:
Much better protect easy and harmless way to identify someoneís facebook id can be guessing her or his password. You might want to put the female or males email username on the facebook page then the private data.
Pros: the main benefit of this method is usually that the person would not know that his or her account throughout been hacked unless you utilize account to express something.
Cons: the only minus or issue with this process could be the guessing. You ought to try a wide range of guessing that will unlock the main profile.
The conventional method: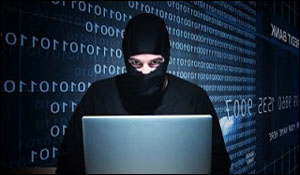 In such a method you will need to enter the contact id on the account you desire to hack. You definitely have to click the Ďforgot passwordí. Then the facebook itself will send some sort of verification style to the email address contact information or to the actual mobile range attached to of which account. And since soon since you put the fact that code you may open the particular account by opting for a new account.
Pros: this procedure is easy plus quick. You will want no a bit of to chop at all.
Cons: you need to have having access to the man or womans either cell or message id to have the verification exchange. And the next occasion the person attempt to access his or her profile will be aware of that is considered been hacked.
Using applications:
There is a number of hacking software program also available towards hack facebook or twitter profiles. During this process, you might a link as a result software and you will probably need to download that application into the qualified personís mobile phone. And some far more steps to check out to get admittance to the persons facebook.
Pros: you can even gain access to other social websites accounts at the same time.
Cons: you may need the male or females phone you should hack for a long time.
Using on the web panel:
comment pirater un compte facebook sans logiciel can be done with this process. You need to start the online web-site first. In which case you need to that personís facebook URL from the specific place. You will get typically the URL by simply opening often the personís Facebook or facebook profile through your account.
Pros: this easy and simple process at any time. You seldom need just about any software or perhaps the personís mobile or portable or everything. Also, the task is very simple and even quick way too.
Cons: its not all online cracking panels secure to use and so choose a reputable one.